Dick Vokins
Owner / Happiness Consultant
Image Press Founder, Co-Owner and Chief Happiness Consultant, Dick Vokins brings his printing expertise and infectious joy to all who step through our printing shop doors. He's been a part of the printing industry since he was 16, learning how to print on his grand father's hand-fed platen press. Dick began printing using lead type and linotype, handpicking and setting (which may be why he's perpetually happy).
Starting Image Press in 1988, Dick - 30 years later - continues to love the creativity and tangibility of bringing people's visions to life through print. Remaining up to date with the latest in printing, copying and creative design, Image Press utilizes the very best digital printing solutions to deliver outstanding products alongside stellar customer service.
Steve Boyce
Owner / Chief Problem Solver
Our Chief Problem Solver and Image Press Co-Owner, Steve Boyce manages day to day operations with wisdom and kindness. His insatiable appetite for learning and generous spirit ensures the Image Press team remains informed of the many awesome facts and cool discoveries Steve comes across daily. Governed by the mantra "Don't let the truth distract you from acting with simple kindness", he assists clients and staff graciously, respectfully and efficiently. Have a problem? Need a solution? Ask Steve!
Caroline
Customer Service / Director of First Impressions
Our lovely Director of First Impressions and Customer Service professional Caroline, has been a part of the Image Press team since April 2011. When she started, she committed to a year with the company – but alas – who could part with our good looks and awesome comradery? She stumbled upon the printing industry after living abroad and returning to Lloydminster, where she secured her role as Image Press's Customer Service rep. Her genuine care and interest in people, alongside her willingness and ability to help new clients make Caroline an essential asset to our team.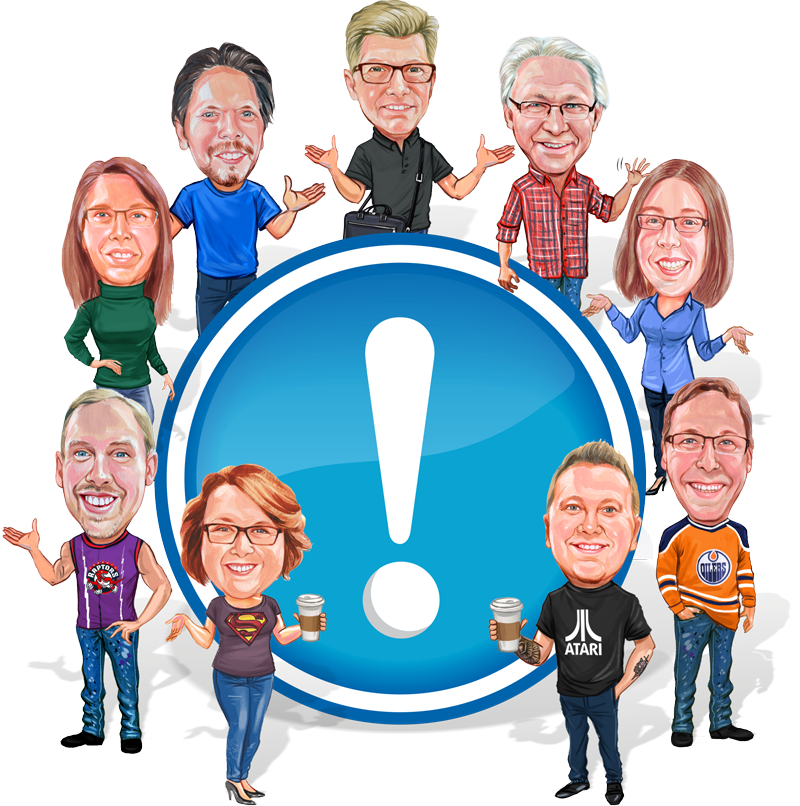 Staff
The Image Press team is composed of awesome and creative printing professionals, graphic designers, meticulous binders, and support staff members who are passionate about what they do and always put our customer's first. We take great pride in meeting and conquering deadlines, working as a team to ensure our clients are completely satisfied with their print, copying and promotional products. Many of our team members have been with Image Press for 10 plus years and we really are more like a family than co-workers.